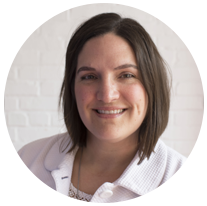 Bri Dinsmore
VP of Revenue
"I am, perhaps, one of the most organized people you will ever find."
Bri has spent most of her career in sales, training, and account/performance management in the Automotive and Finance industries. Honesty, loyalty and passion are just a few of her more admirable qualities. Bri is a person of her word who likes nothing better than exceeding expectations. She is also a fierce competitor and likes to win having been the Volleyball Team Captain at Ohio State where Bri graduated with degrees in Psychology and Speech/Hearing. Bri's other super powers include multitasking and putting out fires, skills she sharpens daily at home with her husband, four children and four dogs. A quick study with a strong background working with automobile dealerships and groups, Bri is a valuable asset to 3 Birds and our customers.
Books we'd find on your bedside table: How to Win Friends and Influence People, Good to Great.
Songs we'd find on your playlist: I am a hip hop girl at heart. Eminem, Drake, Dre, Snoop, Nas, DMX, Lecrae…love 'em all!
Song(s) you play to get pumped up: X Gonna Give It To Ya, Jumpman.
What would your last meal be? Sushi.
6 word memoir: To be better than yesterday's me.
My little known talent is: I am, perhaps, one of the most organized people you will ever find.
Something you might be surprised to learn about me is: I have been a scuba diver for 24 years.
When I'm not at 3 Birds, I like to: Drink wine, play with kids, hang with husband, wrestle with dogs, spend time with friends, pray. Sometimes in that order and sometimes not!

Let's Talk!
Reach out to us with the form below and we'll put you in touch with the best person to answer your questions. Be sure to include information about what you're looking for in your digital marketing partner, along with any other relevant details.
We look forward to starting the conversation.
×