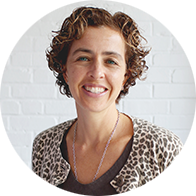 Kristen Judd
CEO & Co-Founder
"I totally crush adult coloring."
As co-founder and CEO of 3 Birds Marketing, Kristen Judd combines her passion for innovative marketing with an ethical, consumer-focused perspective that has resonated with clients across the country. After honing her skills as a criminal defense lawyer and co-founding her own firm, Kristen partnered with Layton to realize their mutual vision: a better way for dealerships to market effectively in today's digital world. She believes in "pushing without being pushy," driving continuous development of the 3 Birds ME integrated digital marketing platform, and building lasting client relationships at every level of automotive retail. Kristen has been a vocal advocate for consumer experience throughout her career, revealing industry-wide content gaps through the 3 Birds Service Content Study and presenting at venues including Digital Dealer and the first-ever Lexus Eastern Area Digital Summit. What's next for Kristen? You'll have to wait and see—but it's certain that she won't be playing it safe when it comes to pushing automotive marketing forward.
Books we'd find on your bedside table: The Advantage by Patrick Lencioni, The Motivation Manifesto by Brendon Burchard, The Short and Tragic Life of Robert Peace by Jeff Hobbs
For non-readers, songs we'd find on your playlist: Hip hop, old school rap, some popular songs – basically a bunch of songs with lots of beats per minute to keep me going while I'm working out.
Song(s) you play to get pumped up:  Everyday I'm Hustling, Under Pressure, Queen and David Bowie
What would your last meal be? Drunken crab and garlicky noodles from Crustacean's Restaurant in San Francisco followed by an extremely chocolatey cake that would have to have chocolate gnache frosting.
6 word memoir: Judds don't quit. Neither do Birds.
My little known talent is:  I totally crush adult coloring.
Something you might be surprised to learn about me is: I refuse to give up my paper calendar and handwritten "to do" lists.
When I'm not at 3 Birds, I like to: Go to the movies, especially at the Silverspot, enjoy an outdoor run while listening to my favorite podcasts, force my children to engage in "family fun" activities whether they like it or not, binge watch popular television shows that I did not get in on the ground floor on to remain marginally culturally aware

Let's Talk!
Reach out to us with the form below and we'll put you in touch with the best person to answer your questions. Be sure to include information about what you're looking for in your digital marketing partner, along with any other relevant details.
We look forward to starting the conversation.
×