DEALER SOLUTIONS
3 Birds isn't just another auto dealer digital marketing company. Our automotive dealer solutions are designed from the ground up to make your marketing, advertising, and strategy painless and effective. We combine smart, dynamic and responsive technology from our in-house development team with insights from leading automotive and consumer marketing veterans to develop your custom automotive marketing strategy.
SMART.
People, strategies, and technology that use data and analysis to continuously produce better results.
DYNAMIC.
We're constantly developing our technology and solutions to help our clients meet the challenge of changing consumer behaviors.
RESPONSIVE.
Our technology is responsive—and so is our team when it comes to developing strategies tailored to advancing your objectives and capitalizing on your opportunities.
Core
The Core of Your Automotive Dealer Marketing Solution.
Our always-on Core automotive solution bundles our industry-leading responsive automotive newsletter email and website, marketing activities calendar, account support, and advanced business intelligence and automated marketing engines. Start your digital marketing solution with Core and choose any one or more Accelerators. The more you choose, the smarter Core gets.
Includes:
Platform
Core Communication
Engagement Website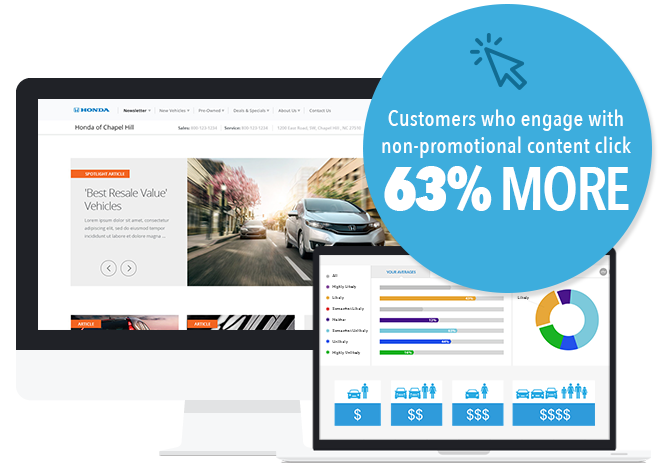 Sales Accelerator
Dealership Inventory Sales Marketing Solutions.
Too many automotive dealers end up repelling the customers they're trying to reach due to heavy-handed, one-size-fits-all messaging. Adding inventory across your digital marketing streams is a great way to find in-market shoppers without waiting for phone calls and website conversions. Improve key conversion metrics and learn more about your best customers with our targeted set of data-driven email campaigns and supporting content.
Includes:
Sales Streams
Supporting Landing Pages
Model-Specific Landing Pages
Digital Assets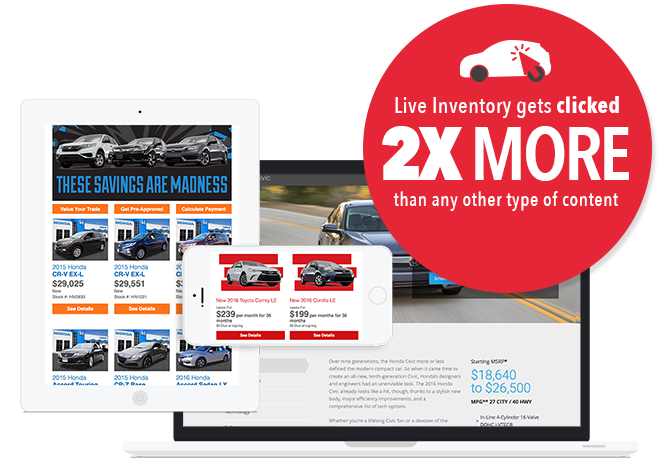 Service Accelerator
Automotive Dealer Service Marketing Solutions.
Traditional service lifecycle has its value, but the 3 Birds Service Marketing Solution is a tool not found in any other lifecycle messaging product. Drive service revenue and customer retention by targeting High, Medium, and Low customer value list segments with targeted service streams supported by a fully responsive service website. Stem service defection and increase volume with our predictive service modeling, a one-of-a-kind solution combining historical data with forward-looking analytics.
Includes:
Service Streams
Service Website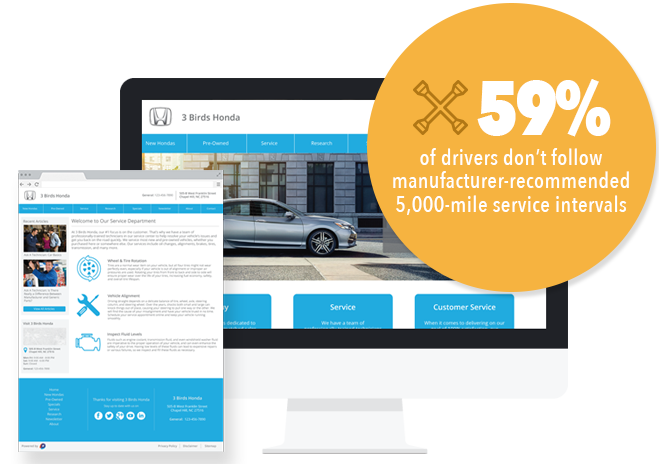 Engagement Accelerator
Dealership Social Media & Reputation Marketing Solutions.
Whether you like it or not, the online conversation about your dealership is happening. We stay on top of the rapidly changing worlds of social media and online reputation so that you don't have to. Your virtual dealership reputation can have dramatic impacts on Sales and Repair Order market share. Generate positive review growth on leading review sites and humanize your auto dealership on the most popular social networks.
Includes:
Review Building Streams
Review Monitoring
Social Media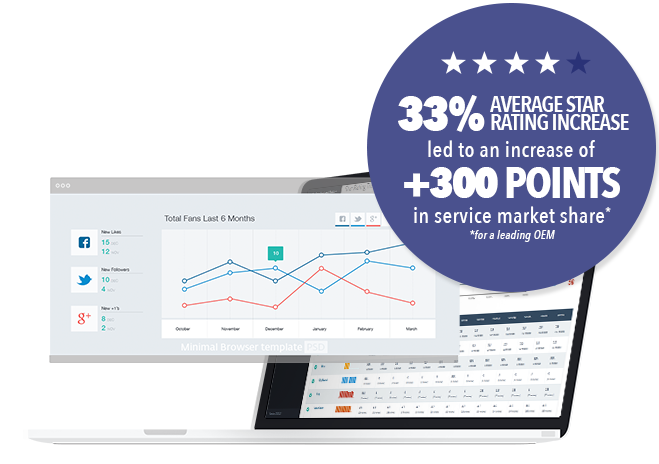 Acquisition Accelerator
Customer Acquisition Conquest Marketing Solutions.
Our automotive conquest campaigns are the best way to target your dealership's most valuable in-market conquest prospects as identified by 3 Birds' analytics engine and predictive models. 3 Birds checks your customer database to de-dupe and ensure accurate conquest messaging, while Conquest Streams capture data used to power predictive modeling for future database marketing.
Includes:
Monthly
Quarterly
Single Send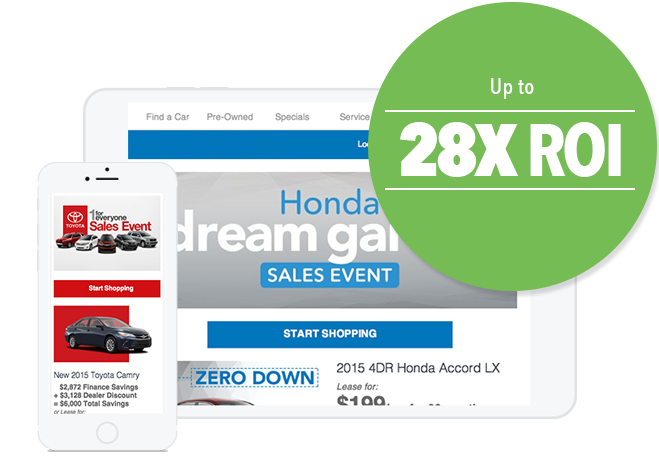 Advanced Accelerator
Advanced Dealer Marketing Solutions to Drive Additional Revenue.
Leverage the full power of the 3 Birds platform with a diverse suite of advanced digital solutions. Add our high-quality creative to your dealership's point-of-sale marketing, generate sales-ready leads with paid social ad campaigns, and take advantage of additional customizable Stream Packs to engage high-value customers across your database.
Includes:
Advanced Streams
Digital Pop Monitors
Social Ads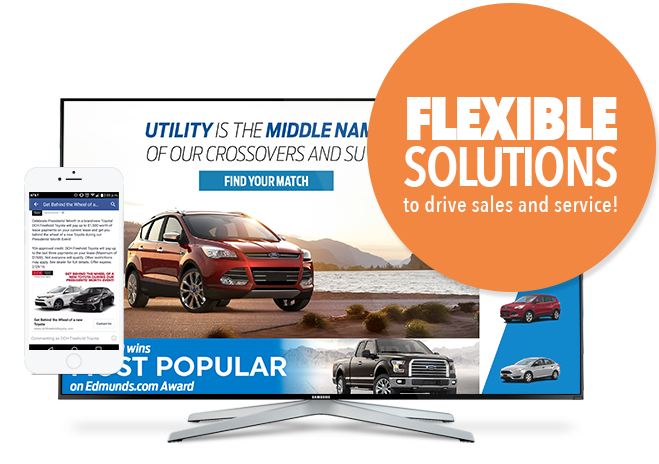 Let's Talk!
Reach out to us with the form below and we'll put you in touch with the best person to answer your questions. Be sure to include information about what you're looking for in your digital marketing partner, along with any other relevant details.
We look forward to starting the conversation.
×