Acquisition Accelerator

The automotive conquest solution with proven ROI
Monthly & Single Send
We know where to find new customers. Our analytics engine and models helps identify the best in-market prospects so your conquest marketing dollars are being invested wisely. We draw on a proven track record to deliver comprehensive multi-channel digital marketing packages, achieving industry leading customer engagement rates.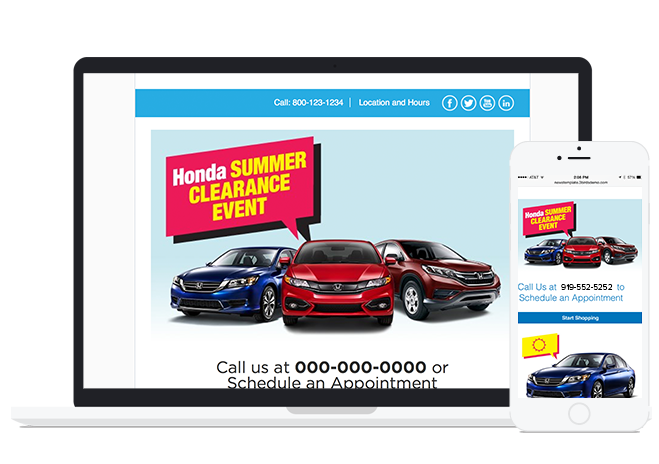 FEATURES
Performance-Focused Customer Acquisition Campaigns
Our campaigns are tested from top to bottom and continuously improved for the best sales lead conversion. We keep what works and fix what doesn't—and you don't have to do a thing.
Identify Vehicle-Buying Intent
We find in-market car-buyers who have never been customers at the dealership to give your sales cycle a strong boost. Even better, our data is refreshed frequently so you're not wasting time marketing to people who have already bought.
Focused on New Customer Retention
Your new leads immediately become part of your long-term dealership messaging cycle, helping you build long-lasting customer relationships and increase customer lifetime value.
Let's Talk!
Reach out to us with the form below and we'll put you in touch with the best person to answer your questions. Be sure to include information about what you're looking for in your digital marketing partner, along with any other relevant details.
We look forward to starting the conversation.
×