Engagement Accelerator

A full suite of automotive social media marketing & online reputation management solutions
Review Building Streams
Positive Review Building Campaign Stream
How much is your star value worth? 88 percent of consumers use reviews to determine the quality of a local business, and 72 percent said positive online reviews made them trust a business more.* What your customers are saying online matters, but the growing number of consumer and automotive review sites can make management a nightmare for your dealership. Review-building streams from 3 Birds focus on the sites that matter most to your auto dealership, helping you gain new positive reviews while addressing customer complaints before they end up online. *Source: Search Engine Land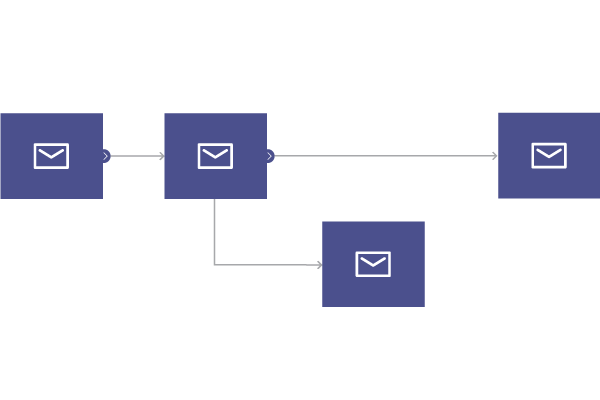 FEATURES
Expand Review Site Presence
Strong online reputation management takes more than just one or two sites. Get more positive reviews on all of the sites your customers turn to first.
Increase Positive Review Volume
Our review-building strategy reaches out to recent sales and service customers promptly to encourage increased participation.
Put Your Best Foot Forward
Our review-building strategy helps you resolve consumer complaints in-house while also encouraging consumers with a positive experience to share that experience online.
Review Monitoring
Dealership Online Reputation Management.
80% of consumers will change their minds after reading an unmanaged review.* With 70% of consumers relying on online reviews to pick local businesses, including automobile dealerships, online reputation management is mission critical for attracting – and retaining – new customers. But who has time to claim and optimize review pages, monitor activity and respond to negative feedback on a daily basis? *2011 Cone Online Influence Trend Tracker
FEATURES
Review Monitoring
Leave it to us. We'll monitor and manage public-facing review activity on behalf of your dealership to stay on top of your dealership's online reputation and pass the baton to you to handle individual customer satisfaction issues directly.
Review Site Claiming & Optimization
We sweat the small stuff so you don't have to. We'll claim and optimize your pages on consumer and auto dealer review sites to bolster the strength of your virtual dealership.
Review Response and Moderation
Give your customer retention and CSI a boost. Our dedicated account strategists craft responses to consumer reviews and address new concerns, keeping complaints offline and winning back previous defectors in the process.
Let's Talk!
Reach out to us with the form below and we'll put you in touch with the best person to answer your questions. Be sure to include information about what you're looking for in your digital marketing partner, along with any other relevant details.
We look forward to starting the conversation.
×