Accelerate the path to purchase by making every lead count
Lead Accelerator
Send Quality Responses | Convert More Leads | Close Leads Faster
PUT YOUR MONEY WHERE THE METRICS ARE
53%
The percentage of consumers that said they received no follow-up after visiting the dealership
73%
Lead Accelerator increases lead conversion by up to 73% for new leads that engage with 3 Birds' messaging streams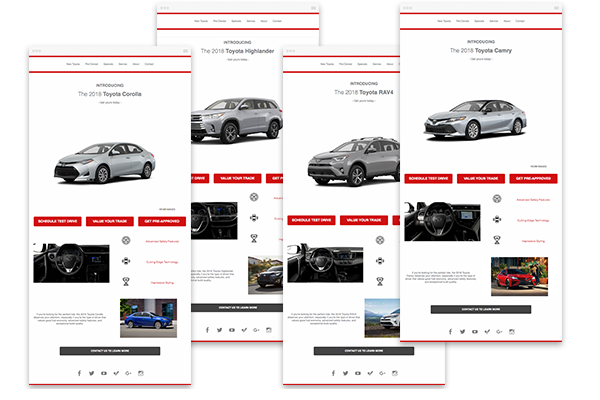 Our Lead Accelerator solution provides more than just leads. Our system enables us to capture in-market intenders and nurture interest based on user engagement and predictive modeling. The 3 Birds Lead Accelerator custom lead follow-up communications drive more buyers to your live inventory based on the consumer's behavior, interests, and needs. Our compelling messages not only help promote your new and pre-owned inventory with relevant offers that drives trust, but also ensure that every lead receives a timely, quality response. In short, our Lead Accelerator turns more leads into deals (and does so faster).
When you bundle solutions together we can offer even more attractive pricing. Learn more about our other digital marketing and software solutions for automotive dealerships below.
Want to Know More?
Our feature-rich solutions create a marketing ecosystem, reduce friction, and provide a brand-new, actionable view of your marketing and operational data.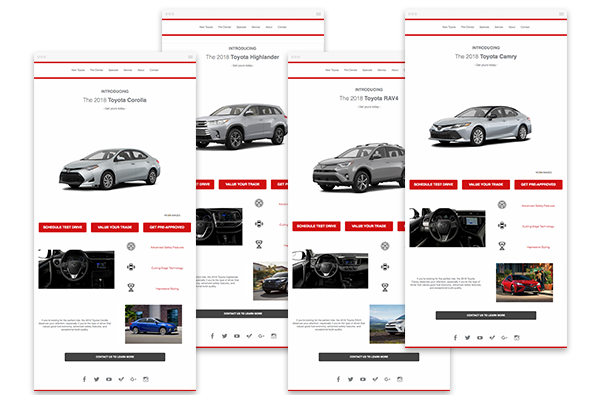 Inventory-Driven Lead Responses
Promote your new inventory with an email communication that showcases features of new models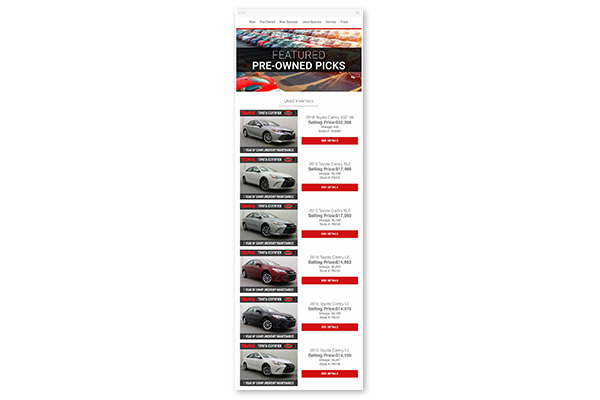 New, CPO, & Pre-Owned Inventory Communications
Promote newly arrived and aging CPO/used inventory with these messaging streams that target the best candidates for pre-owned vehicles.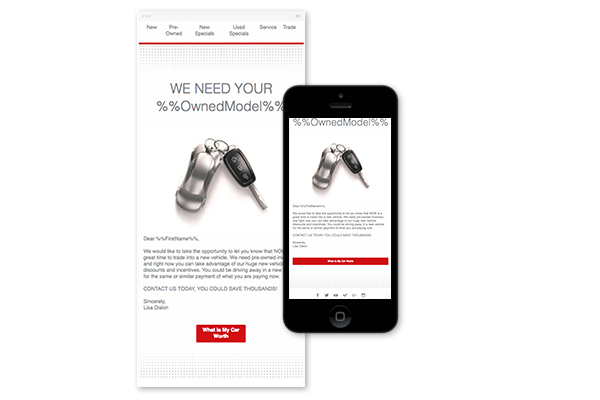 Trade-In
Develop additional information to use to convert more leads to sales.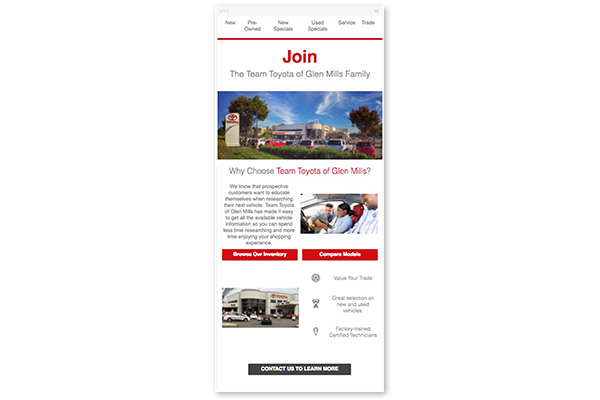 Why Buy Here
Introduce your dealership and sales process to showcase the reasons to buy from you and set clear expectations.
These are just some of our select features. Click the button below to view our full feature set.
Schedule a Strategy Session!
Use the form below to reach out to us, and we'll put you in touch with the perfect person to schedule a strategy session. Be sure to include the best time to contact you (morning or afternoon), as well as any information about what you need from your digital marketing partner.
We look forward to starting the conversation.